---
Motivational Interviewing in Tobacco Cessation
Abstract: This course will provide the clinician with an understanding of motivational interviewing techniques designed for implementation during smoking cessation.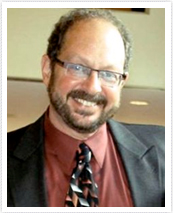 Speaker: Barry Nierenberg, PhD
Speaker Information: Dr. Barry Nierenberg is the Director of Behavioral Science and Behavioral Medicine at Jackson Memorial Medical Center. He specializes in teaching Motivational Interviewing techniques to University of Miami Family Medicine Interns and Residents.
Disclosure Statement: The speaker and the planner have no conflicts with the topic presented here and have no relevant financial relationships to disclose.
Contact Hours: 1 Contact Hour will be awarded to Advanced Registered Nurse Practitioner, Registered Nurse, Licensed Practical Nurse.
The Florida Keys Area Health Education Center has approved this course for 1 hour of nursing credit through the Florida Board of Nursing, CE Broker Provider # 50-5574.