---
Tobacco Use and Oral Health
Abstract: This course will outline the different types of oral disease commonly associated with tobacco use and provide techniques for prevention, diagnosis and treatment.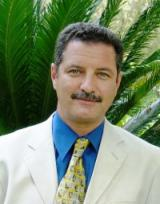 Speaker: Scott Tomar, DMD, DrPH
Speaker Information:
Dr. Scott Tomar is a public health dentist and oral epidemiologist who specializes in tobacco use and its effects on oral health. Dr. Tomar's research in this area has included tobacco-associated oral diseases, the epidemiology of tobacco use, and improving the outcomes for people with oral cancer — a disease largely associated with tobacco use.
Faculty Disclosure Statement: Dr. Tomar has no conflicts with the topic presented here.
Contact Hours: 1 Contact Hour will be awarded to Advanced Registered Nurse Practitioner, Registered Nurse, Licensed Practical Nurse, Dentists and Dental Hygienists.
The Florida Keys Area Health Education Center has approved this course for 1 hour of nursing credit through the Florida Board of Nursing, CE Broker Provider # 50-5574.