---
Hookah Waterpipe Tobacco Smoking and Electronic Nicotine Delivery Systems
Abstract: Hookah Waterpipe Tobacco Smoking and ENDS will give a public health overview of concerns, regulations and statistics among youth or young adult populations at risk for disease associated with tobacco use.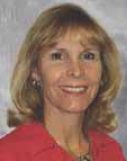 Speaker: Mary Martinasek, PhD, MPH, RRT
Speaker Information:
Dr. Mary Martinasek is an Assistant Professor with the University of South Florida, College of Public Health. Dr. Martinasek specializes in public health research on the negative health outcomes of hookah and waterpipe tobacco.

Disclosure Statement: The speaker and planner have no conflicts with the topic presented here and have no relevant financial relationships to disclose.
Contact Hours: 1 Contact Hour will be awarded to Advanced Registered Nurse Practitioner, Registered Nurse, Licensed Practical Nurse
The Florida Keys Area Health Education Center has approved this course for 1 hour of nursing credit through the Florida Board of Nursing, CE Broker Provider # 50-5574.