---
Reducing Tobacco Related Health Disparities
Abstract: This presentation focused on health disparites exacerbated by tobacco across a number of FL populations, including youth, Hispanics, African-Americans, and rural residents. Potential factors to address to reduce tobacco dependency ranging form policy changes to cessation were also discussed.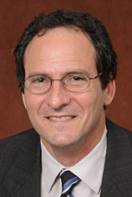 Speaker: Leslie Beitsch, MD, JD
Speaker Information: Dr. Beitsch's focus is on Health Policy, and he works within the Division of Health Affairs and directs the Center for Medicine and Public Health as well as the Division of Health Affairs at the Florida State University School of Medicine. Prior to joining the College of Medicine, Dr. Beitsch was Commissioner of Health for the State of Oklahoma, serving in that capacity from June 2001 till November 2003. Before that time he held several positions within the Florida Department of Health for 12 years, most recently Deputy Secretary.
Disclosure Statement: The speaker and planner have no conflicts with the topic presented here and have no relevant financial relationships to disclose.
Contact Hours: 1 Contact Hour will be awarded to Advanced Registered Nurse Practitioner, Registered Nurse, Licensed Practical Nurse
The Florida Keys Area Health Education Center has approved this course for 1 hour of nursing credit through the Florida Board of Nursing, CE Broker Provider # 50-5574.