---
E-Cigarettes and Vaping: Where Do We Stand?
Abstract: Electronic cigarettes, also known as e-cigarettes, are battery-operated products designed to deliver nicotine, flavor and other chemicals. They turn chemicals, including highly addictive nicotine, into an aerosol that is inhaled by the user. This program is designed to help clinicians to better address patient questions and concerns about the use of these products.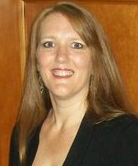 Speaker: Kathy Nichols, MS, CTTS
Speaker Information:
Kathy Nichols is an Associate Director with the University of Florida Area Health Education Centers (AHEC) Program and one of the two co-chairs of the UF Tobacco-Free Task Force. She has worked within the statewide AHEC Network since 2001 and has vast experience in the areas of continuing professional education and CME both for healthcare and environmental professionals. In her current position, she is responsible for managing a tobacco program that serves 37 counties in the northern part of the state as part of Tobacco Free Florida. Ms. Nichols is a Certified Tobacco Treatment Specialist and Certified Health Education Specialist. She received a bachelor's degree with a double major in sociology and English from Jacksonville University and a master's degree in health education and behavior from UF.
Disclosure Statement: The speaker and planner have no conflicts with the topic presented here and have no relevant financial relationships to disclose.
Contact Hours: 1 Contact Hour will be awarded to Advanced Registered Nurse Practitioner, Registered Nurse, Licensed Practical Nurse, Registered Dietician, Respiratory Therapist.
The Florida Keys Area Health Education Center has approved this course for 1 hour of nursing credit through the Florida Board of Nursing, CE Broker Provider # 50-5574.