---
Safety Training & Universal Precautions for Violence-AHEC TTS
Abstract: The purpose of this module is to provide new AHEC staff members (who work as part of the TFF AHEC Tobacco Cessation Program) with the tools needed to recognize and assess various situations or human behaviors that often precede violence. This course also introduces employees to techniques that can be utilized to help diffuse anger or modify behavior.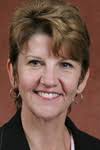 Speaker: Andrée Aubrey, MSW, LCSW
Speaker Information: Andrée Aubrey, MSW, LCSW is the director of the Area Health Education Center (AHEC) at Florida State University College of Medicine. Prior to joining the Department of Family Medicine/ Health Affairs, Ms. Aubrey was the Executive Director of the Big Bend AHEC serving 14 rural and medically underserved counties in North Florida. As a licensed clinical social worker, Ms. Aubrey has spent her entire career working in health-related areas with focus on underserved communities and populations. She currently provides statewide leadership to the Florida AHEC Network in the development of model programs for training clinicians to treat tobacco dependency.
Disclosure Statement: Neither the speaker or the planner have any conflicts with the material presented in this courses and no financial conflicts to disclose.
Contact Hours: 1 Contact Hour will be awarded to social workers, mental health counselors and marriage and family therapists.
Keys AHEC has approved this course for 1 hour of social work credit through the Florida Board of Social Work, CE Broker Provider # 50-5574.